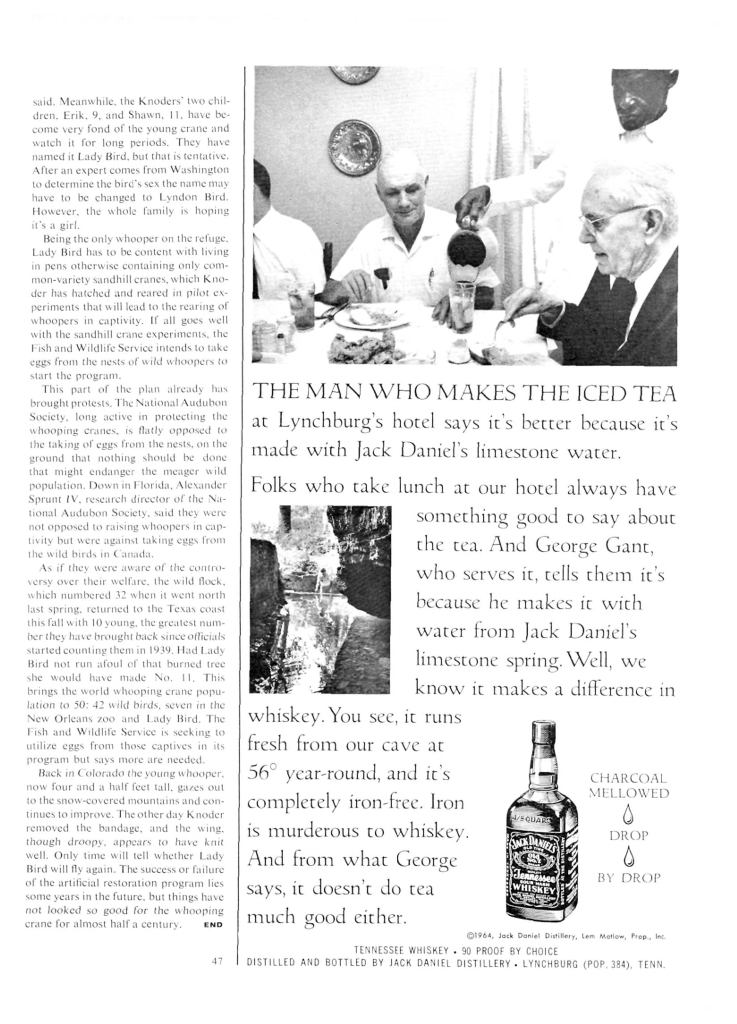 The man who makes the iced tea at Lynchburg's hotel says it's better because it's made with Jack Daniel's limestone water.
Folks who take lunch at our hotel always have something good to say about the tea. And George Gant, who serves it, tells them it's because he makes it with water from Jack Daniel's limestone spring. Well, we know it makes a difference in whiskey. You see, it runs fresh from our caw at 56° year-round, and it's completely iron-free. Iron is murderous to whiskey. And from what George says, it doesn't do tea much good either.
Charcoal Mellowed Drop by Drop
© 1964, Jack Daniel Distillery, Lem Motlow, Prop., Inc
Tennessee Whiskey – 90 Proof by Choice
Distilled and Bottled by Jack Daniel Distillery
Lynchburg (Pop. 384), Tenn.