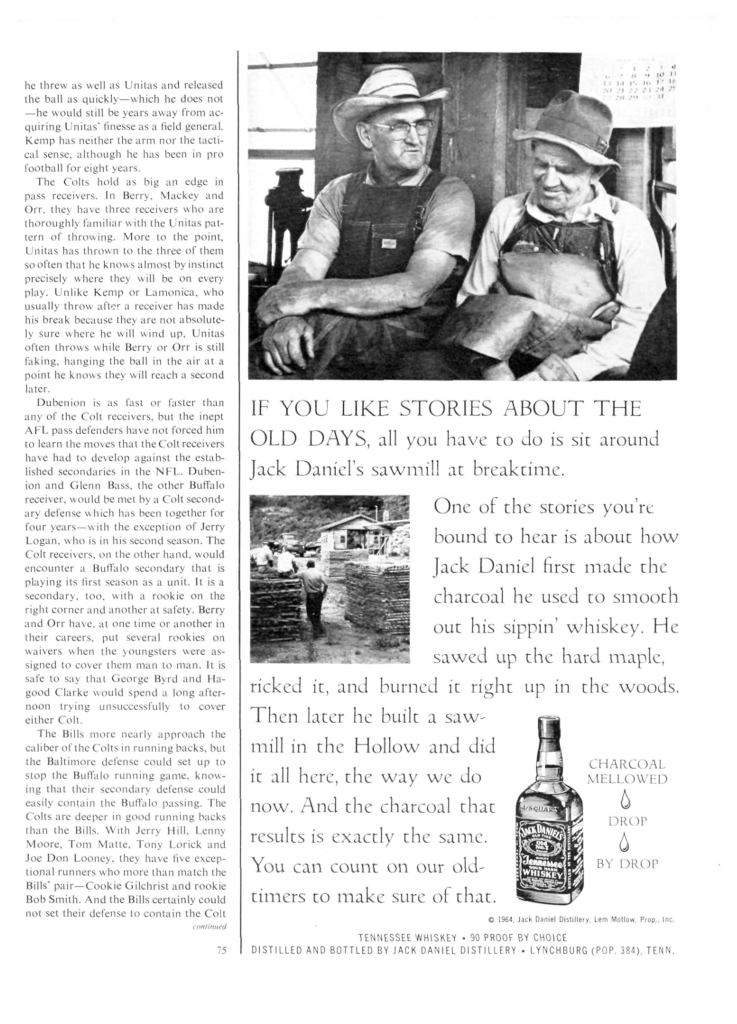 If you like stories about the old days, all you have to do is sit around Jack Daniel's sawmill at breaktime.
One of the stories you're hound co hear is about how Jack Daniel first made the charcoal he used to smooth out his sippin' whiskey. He sawed up the hard maple, ricked it, and burned it right up in the woods. Then later he built a sawmill in the Hollow and did it all here, the way we do now. And the charcoal that results is exactly the same. You can count on our old-timers co make sure of chat.
Charcoal Mellowed Drop by Drop
© 1964, Jack Daniel Distillery, Lem Motlow, Prop., Inc
Tennessee Whiskey – 90 Proof by Choice
Distilled and Bottled by Jack Daniel Distillery
Lynchburg (Pop. 384), Tenn.