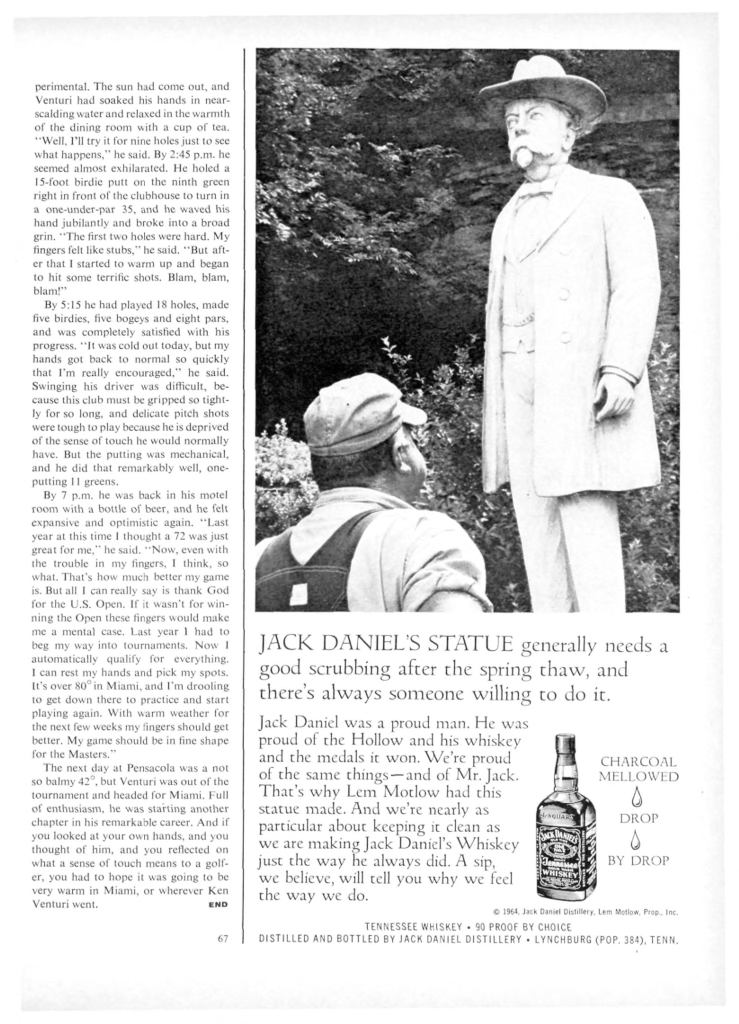 Jack Daniel's statue generally needs a good scrubbing alter the spring thaw, and there's always someone willing to do it.
Jack Daniel was a proud man. He was proud of the Hollow and his whiskey and the medals it won. We're proud of the same things — and of Mr. Jack. That's why Lem Motlow had this statue made. And we're nearly as particular about keeping it clean as we are nuking Jack Daniel's Whiskey just the way he always did. A sip, we believe, will tell you why we feel the way we do.
Charcoal Mellowed Drop by Drop
© 1964, Jack Daniel Distillery, Lem Motlow, Prop., Inc
Tennessee Whiskey – 90 Proof by Choice
Distilled and Bottled by Jack Daniel Distillery
Lynchburg (Pop. 384), Tenn.