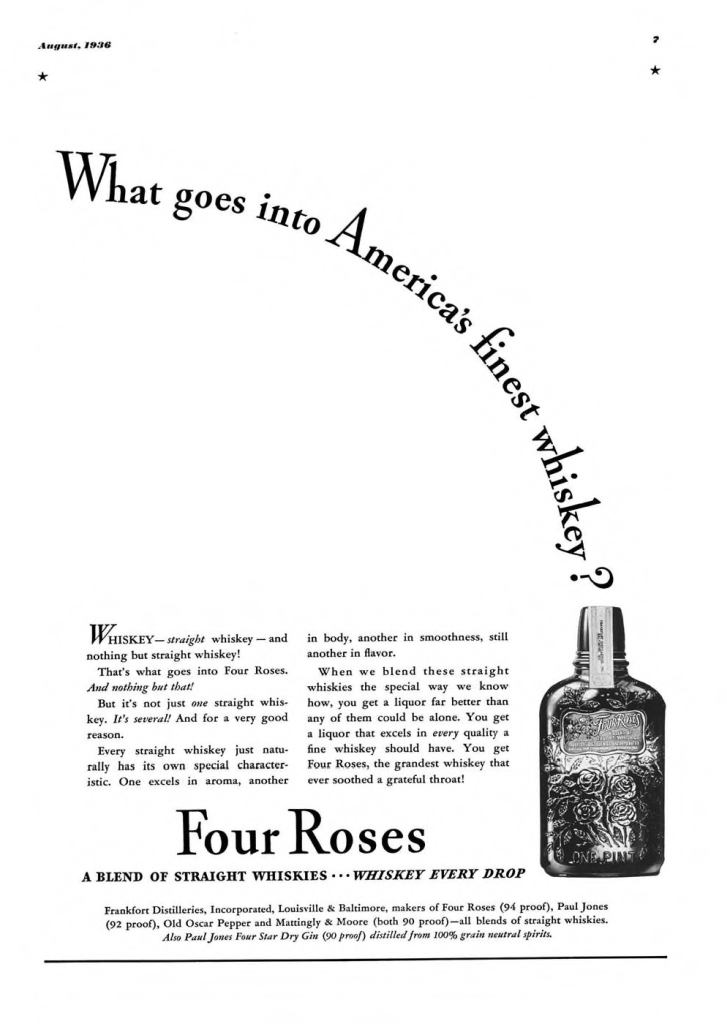 What goes into America's finest whiskey?
WHISKEY—straight whiskey—and nothing but straight whiskey!
That's what goes into Four Roses. And nothing but that!
But it's not just one straight whiskey. It's several! And for a very good reason.
Every straight whiskey just naturally has its own special characteristic. One excels in aroma, another in body, another in smoothness, still another in flavor.
When we blend these straight whiskies the special way we know how, you get a liquor far better than any of them could be alone. You get a liquor that excels in every quality a fine whiskey should have. You get Four Roses, the grandest whiskey that ever soothed a grateful throat!
Four Roses
A Blend Of Straight Whiskies • • • Whiskey Every Drop
Frankfort Distilleries, Incorporated, Louisville and Baltimore, makers of Four Roses (94 proof), Paul Jones (92 proof), Old Oscar Pepper, Mattingly & Moore (both 90 proof)—and all blends of straight whiskies.
Also Paul Jones Four Star Dry Gin (90 proof) distilled from 100% grain neutral spirits.