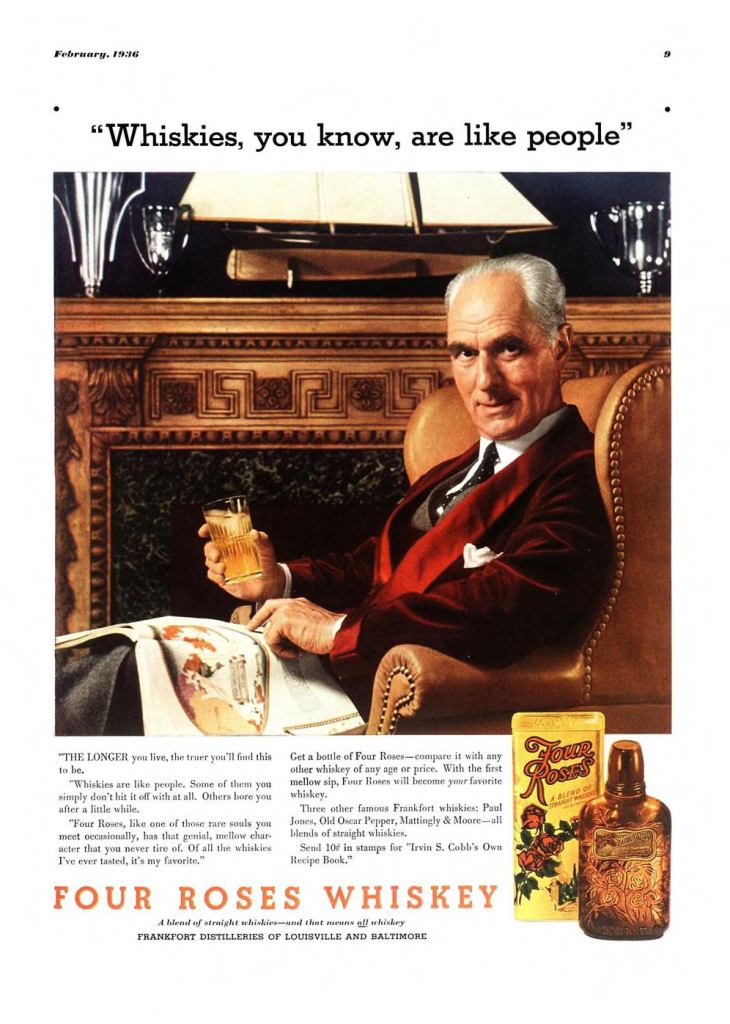 "Whiskies, you know, are like people"
THE LONGER you live, the truer you'll find this to be.
"Whiskies are like people. Some of them you simply don't hit it off with at all. Others bore you after a little while."
"Four Roses, like one of those rare souls you meet occasionally, has that genial, mellow character that you never tire of. Of all the whiskies I've ever tasted, it's my favorite."
Get a bottle of Four Roses—compare it with any other whiskey of any age or price. With the first mellow sip, Four Roses will become your favorite whiskey.
Three other Frankfort whiskies: Paul Jones, Old Oscar Pepper, Mattingly & Moore—all blends of straight whiskies.
Send 10c in stamps for "Irvin S. Cobb's Own Recipe Book."
Four Roses Whiskey
A blend of straight whiskies—and that means all whiskey
Frankfort Distilleries of Louisville and Baltimore