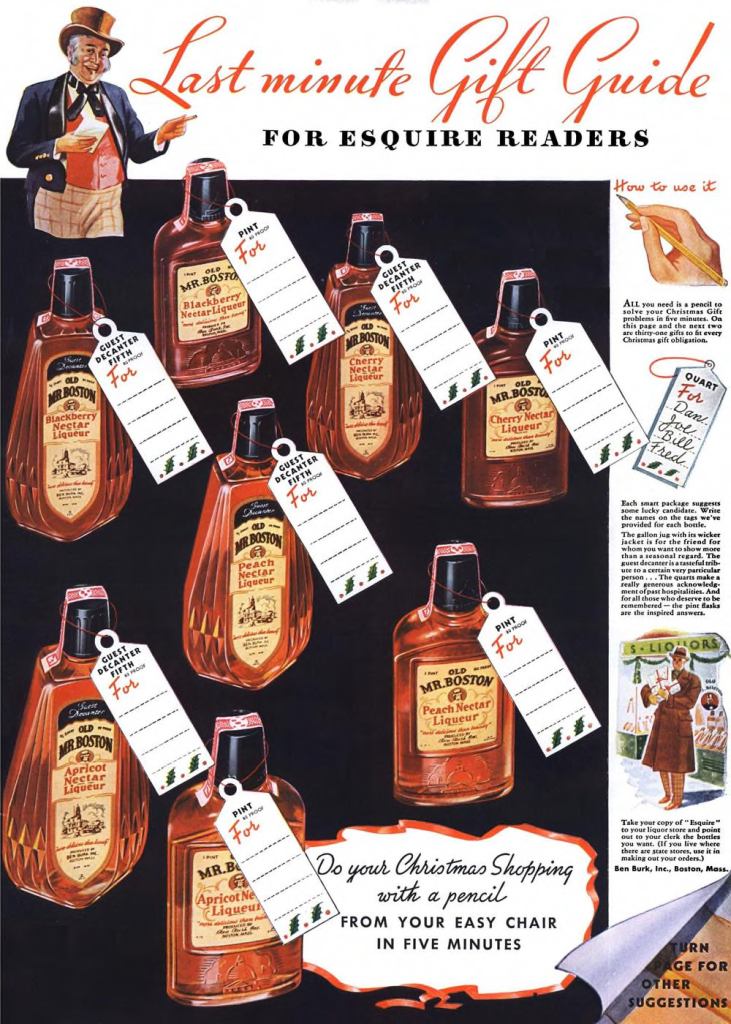 Last minute Gift Guide for Esquire Readers
Do your Christmas Shopping with a, pencil from your easy chair in five minutes
How to use it
All you need is a pencil to solve your Christmas Gift problems in five minutes. On this page and the next two are thirty-one gifts to fit every Christmas gift obligation.
Each smart package suggests some lucky candidate. Write the names on the tags we've provided for each bottle.
The gallon jug with its wicker jacket is for the friend for whom you want to show more than a seasonal regard. The guest decanter is a tasteful tribute to a certain very particular person … The quarts make a really generous acknowledgment of past hospitalities. And for all those who deserve to be remembered—the pint flasks are the inspired answers.
Take your copy of "Esquire" to your liquor store and point out to your clerk the bottles you want. (If you live where there are state stores, use it in making out your orders.)
Ben Burk, Inc., Boston, Mass.