Mixed drink recipe from print advertisement for Golden Wedding Whiskies
H

p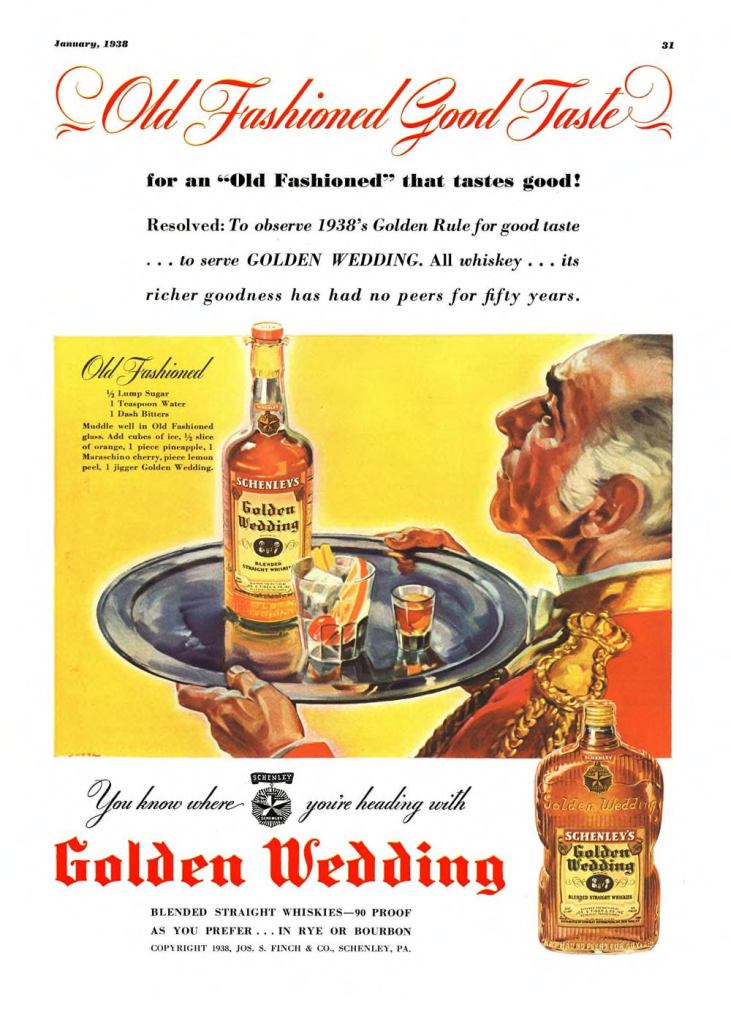 January, 1938
Old Fashioned Good Taste
for an "Old Fashioned" that tastes good!
Resolved: To observe 1938's Golden Rule for good taste … to serve GOLDEN WEDDING. All whiskey … its richer goodness has had no peers for fifty years.
Golden Wedding
BLENDED STRAIGHT WHISKIES—90 PROOF
AS YOU PREFER … IN RYE OR BOURBON
1938, JOS. S. FINCH & CO., SCHENLEY, PA.