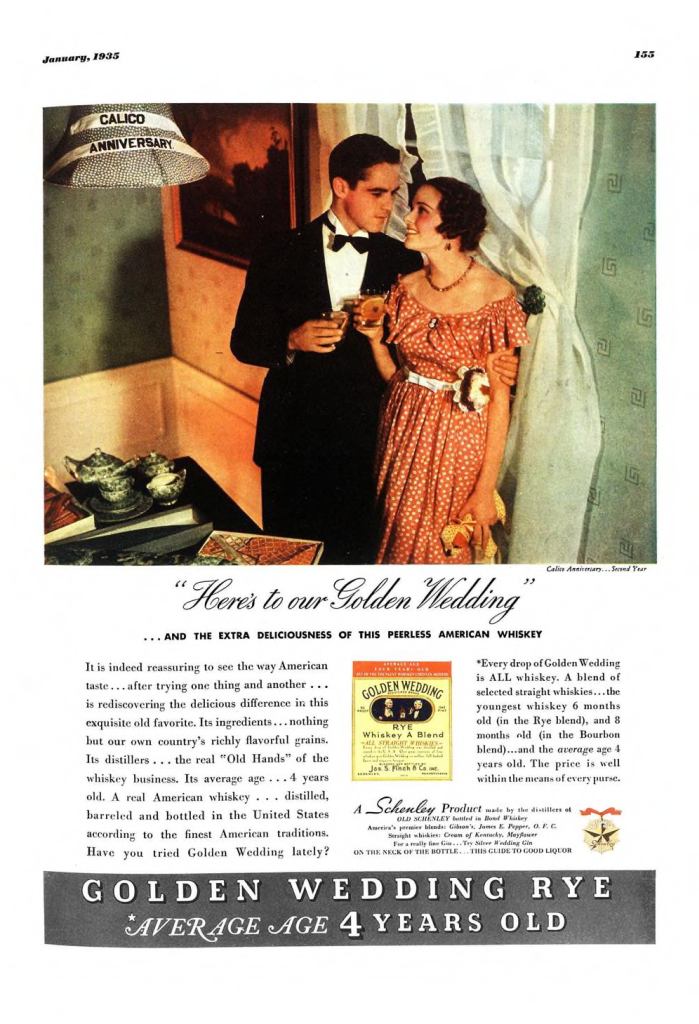 January, 1935
"Here's to our Golden Wedding" … and the Extra Deliciousness of this Peerless American Whiskey
Ii is indeed reassuring to see the way American taste … after trying one thing and another … is rediscovering the delicious difference in this exquisite old favorite. Its ingredients … nothing but our own country's richly flavorful grains. Its distillers … the real "Old Hands" of the whiskey business. Its average age … 4 years old. A real American whiskey … distilled, barreled and bottled in the United States according to the finest American traditions. Have you tried Golden Wedding lately?
Golden Wedding Rye
*Average Age 4 Years Old
Every drop of Golden Wedding is ALL whiskey. A blend of selected straight whiskies … the youngest whiskey 6 months old (in the Rye blend), and 8 months old (in the Bourbon blend) … and the average age 4 years old. The price is well within the means of every purse.