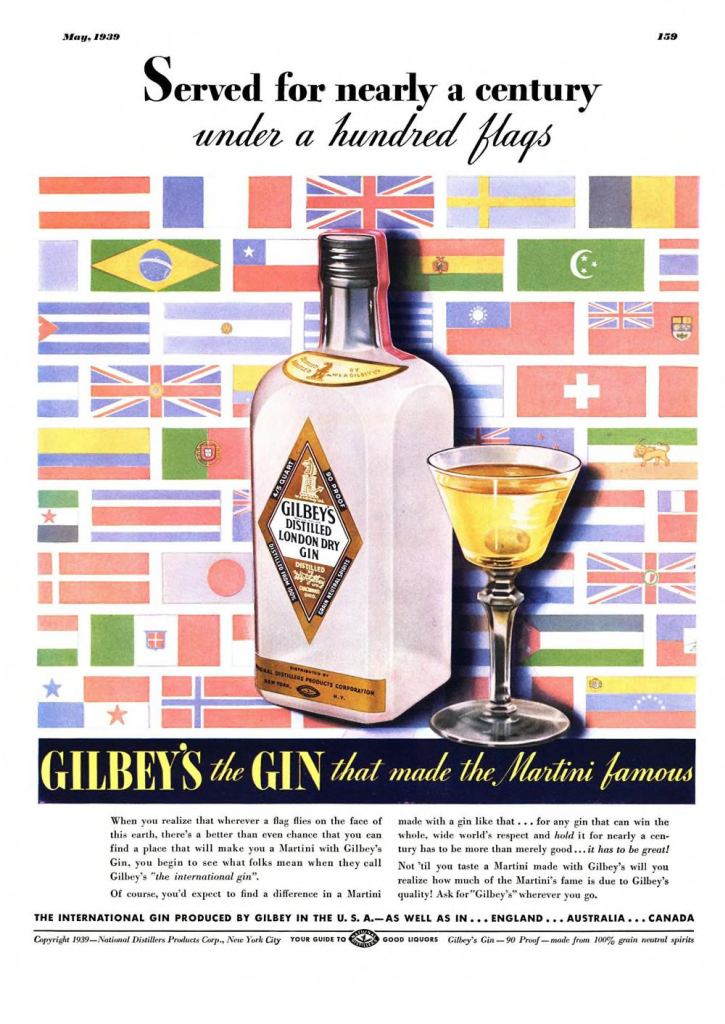 Served for nearly a century under a hundred flags
GILBEY'S the GIN that made the Martini famous
When you realize that wherever a flag flies on the face of this earth, there's a better than even chance that you can find a place that will make you a Martini with Gilbey's Gin, you begin to see what folks mean when they call Gilbey's "the international gin".
Of course, you'd expect to find a difference in a Martini
made with a gin like that … for any gin that can win the whole, wide world's respect and hold it for nearly a century has to be more than merely good … it has to be great!
Not 'til you taste a Martini made with Gilbey's will you realize how much of the Martini's fame is due to Gilbey's quality! Ask for "Gilbey's" wherever you go.
THE INTERNATIONAL GIN PRODUCED BY GILBEY IN THE U. S. A — AS WELL AS IN … ENGLAND … AUSTRALIA … CANADA
Copyright 1939, National Distillers Products Corp., New York City
Your Guide to National Distillers Good Liquors
Gilbey's Gin — 90 Proof — made from 100% grain neutral spirits