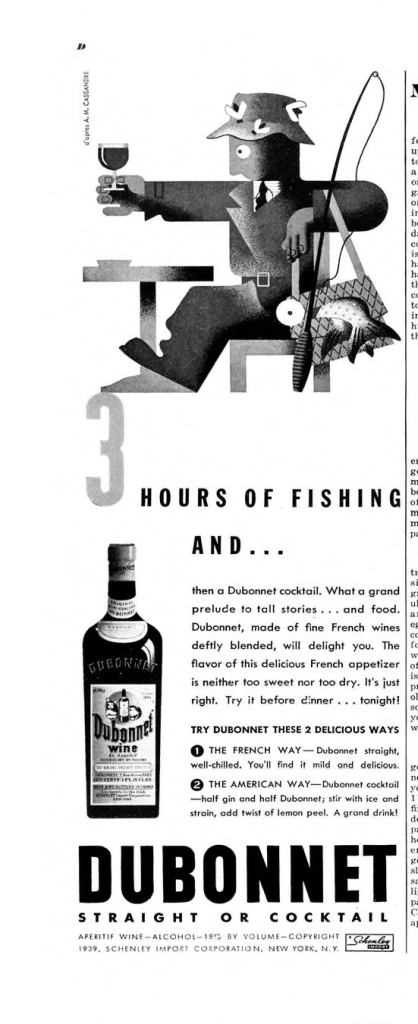 3 Hours of Fishing and …
then a Dubonnet cocktail. What a grand prelude to tall stories … and food. Dubonnet, made of fine French wines deftly blended, will delight you. The flavor of this delicious French appetizer is neither too sweet nor too dry. It's just right. Try it before dinner … tonight!
Try Dubonnet These 2 Delicious Ways
1 The French Way—Dubonnet straight, well-chilled. You'll find it mild and delicious.
2 The American Way—Dubonnet cocktail—half gin and half Dubonnet; stir with ice and strain, add twist of lemon peel. A grand drink!
DUBONNET
Straight or Cocktail
Aperitif Wine—Alcohol18% by Volume—Copyright 1939, Schenley Import Corporation, New York, N. Y.