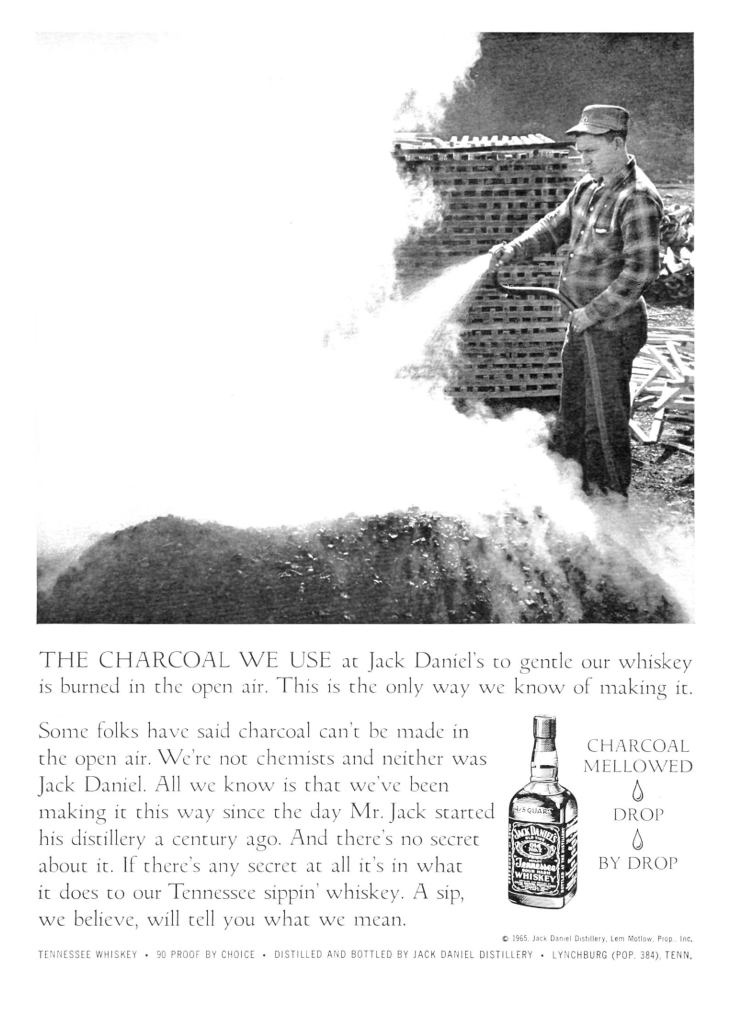 The charcoal we use ac Jack Daniel's to gentle our whiskey is burned in the open air. This is the only way we know of making it.
Some folks have said charcoal can't he made in the open air. We're not chemists and neither was Jack Daniel. All we know is that we've been making it this way since the day Mr. Jack started his distillery a century ago. And there's no secret about it. II there s any secret at all it's in what it does to our Tennessee sippin' whiskey. A sip, we believe, will tell you what we mean.
Charcoal Mellowed Drop by Drop
© 1965, Jack Daniel Distillery, Lem Motlow, Prop., Inc
Tennessee Whiskey – 90 Proof by Choice
Distilled and Bottled by Jack Daniel Distillery
Lynchburg (Pop. 384), Tenn.