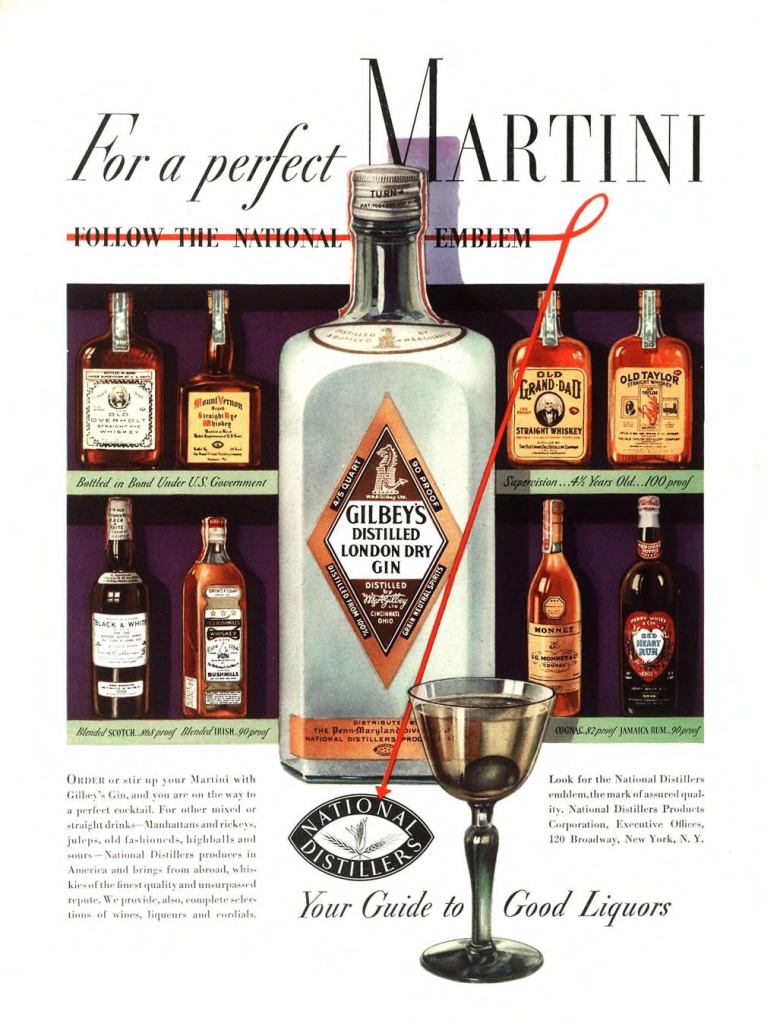 For a perfect MARTINI
Order or stir up your Martini with Gilbey's Gin, and you are on the way to a perfect cocktail. For other mixed or straight drink – Manhattan and rickeys, juleps, old fashioneds, highballs and sours – National Distillers produces in America and brings from abroad, whiskies of the finest quality and unsurpassed repute. We provide, also complete selections of wines, liqueurs and cordials.
Look for the National Distillers emblem, the mark of assured quality. National Distillers Products Corporation, Executive, Offices, 120 Broadway, New York, N.Y.
Your Guide to Good Liquors