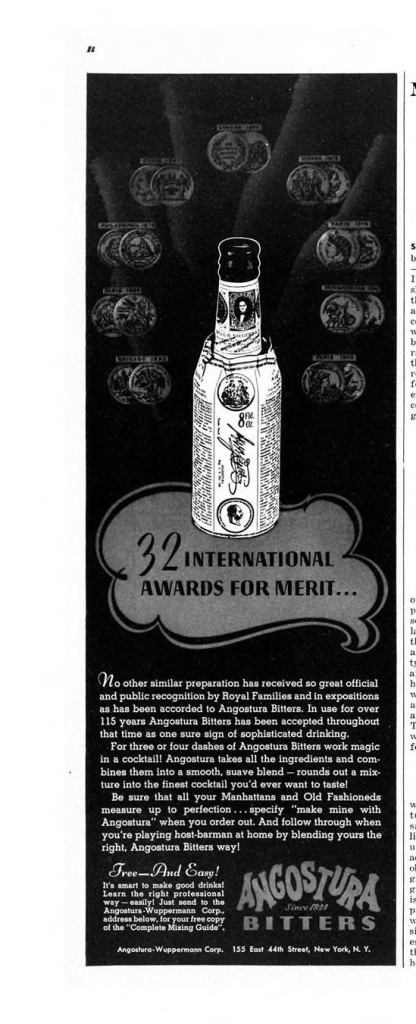 32 INTERNATIONAL AWARDS FOR MERIT
No other similar preparation has received so great official and public recognition by Royal Families and in expositions as has been accorded to Angostura Bitters. In use for over 115 years Angostura Bitters has been accepted throughout that time as one sure sign of sophisticated drinking.
For three or four dashes of Angostura Bitters work magic in a cocktail! Angostura takes all the ingredients and combines them into a smooth, suave blend — rounds out a mixture into the finest cocktail you'd ever want to taste!
Be sure that all your Manhattans and Old Fashioneds measure up to perfection … specify "make mine with Angostura" when you order out. And follow through when you're playing host-barman at home by blending yours the right, Angostura Bitters way!
Free — And Easy!
It's smart to make good drinks! Learn the light professional way — easily! Just send lo the Angostura -Wuppermann Corp., address below, for your free copy of the "Complete Mixing Guide".
Angostura Bitters
Since 1824
Angostura -Wuppermann Corp. 155 East 44th Street, New York, N. Y.