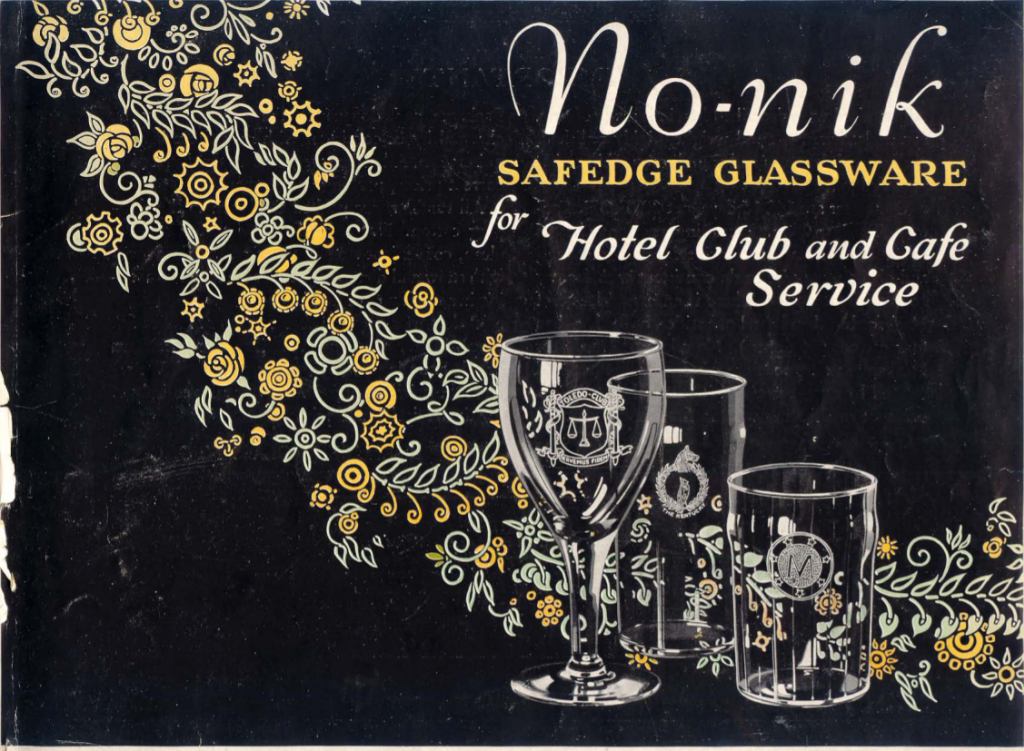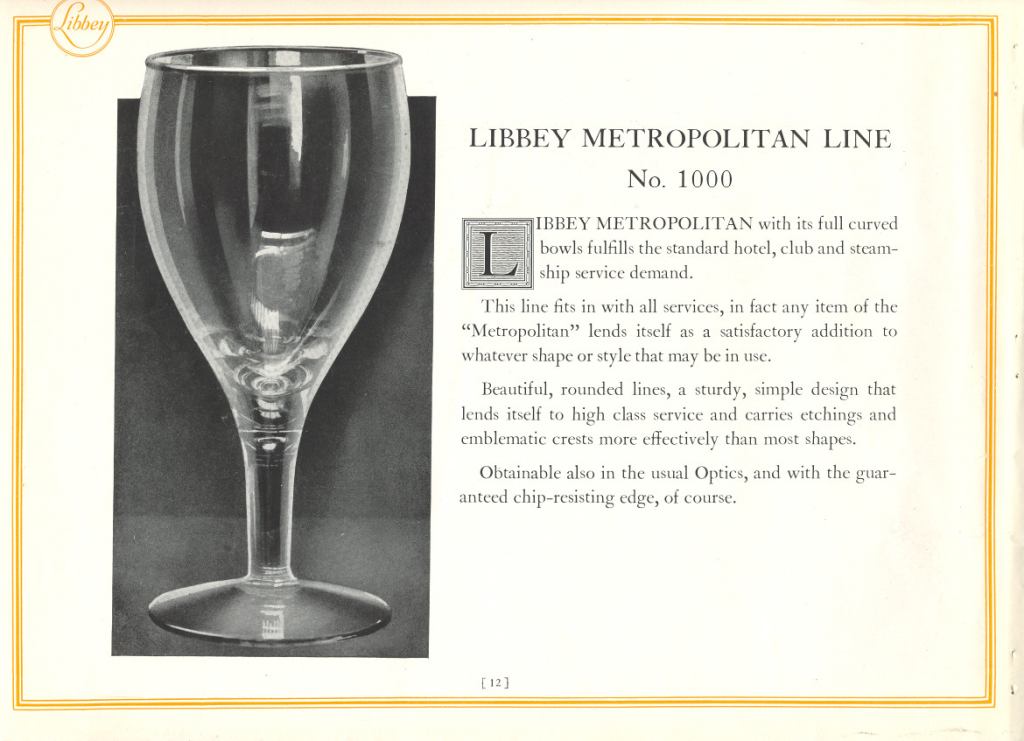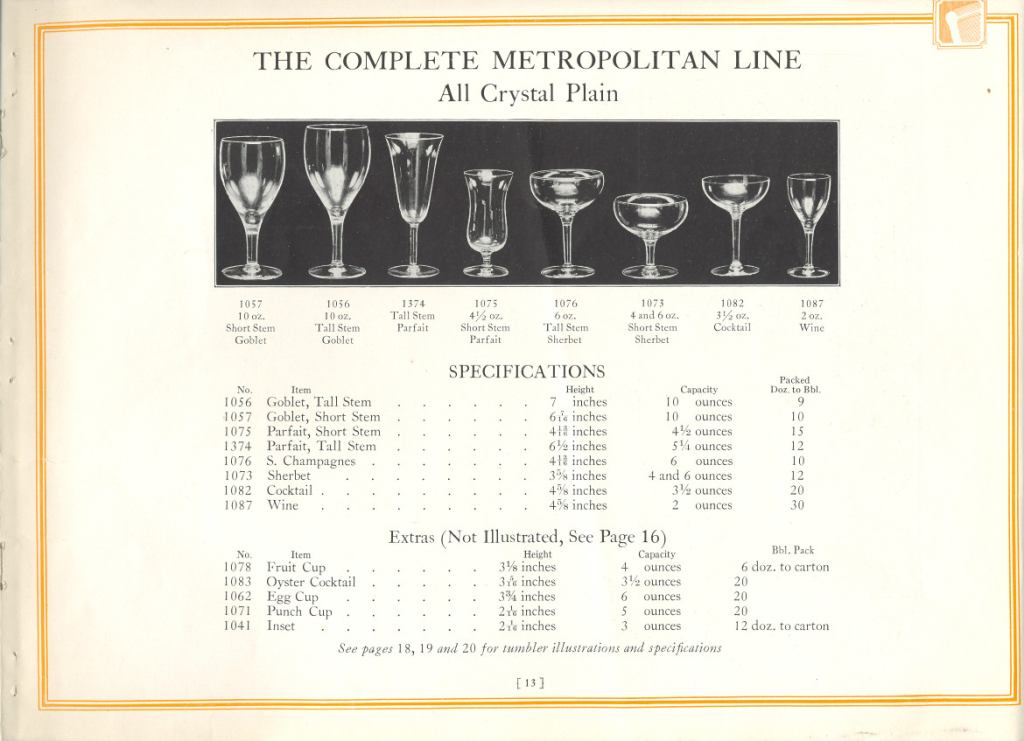 Libbey Metropolitan Line
No. 1000
Libbey Metropolitan with its full curved bowls fulfills the standard hotel, club and steamship service demand.
This line fits in with all services, in fact any item of the "Metropolitan" lends itself as a satisfactory addition to whatever shape or style that may be in use.
Beautiful, rounded lines, a sturdy, simple design that lends itself to high class service and carries etchings and emblematic crests more effectively than most shapes.
Obtainable also in the usual Optics, and with the guaranteed chip-resisting edge, of course.
All Crystal Plain
10 oz. Short Stem Goblet
10 oz. Tall Stem Goblet
Tall Stem Parfait
4½ oz. Short Stem Parfait
6 oz. Tall Stem Sherbet
4 and 6 oz. Short Stem Sherbet
3½ oz. Cocktail
2 oz. Wine
The Libbey Glass Manufacturing Co.
Sales Office: 200 Fifth Avenue, New York, N. Y.
Factory: Toledo, Ohio